Spread collar
A spread collar is probably the most versatile of the different types of shirt collars out there. It is a very popular collar and considered one of the staples of European style.
It is designed to be worn close with a tie and suitable with a variety of tie knots and is also among the most formal styles of collar.
This collar is more suitable for men with thinner or sharper face shape. The horizontality of the collar balances against the naturally accentuated vertical lines of the face

Cutaway collar
An extreme version of the spread collar is a cutaway collar.
The cutaway collar offers a bold, dramatic, and relatively formal look.
This collar is defined by points that angle back towards the shoulders.
Being clean and contemporary, this collar looks good with or without a tie.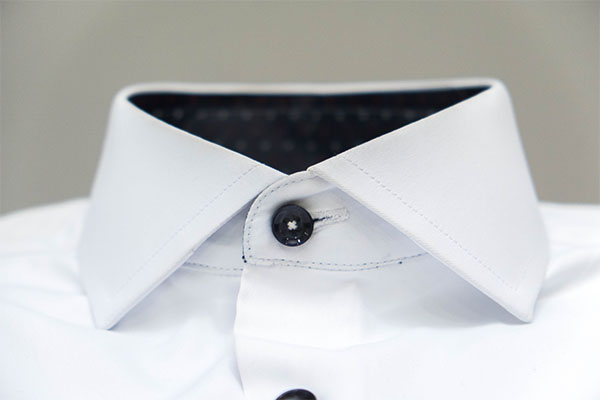 Point collar
The point collar (also known as straight collar) is the most traditional of all collar-types.
It has the narrowest distance between collar points; it will allow your tie will fit snugly without any gap on either side.
The elongated and pointed tips create a thinning effect, chiselling away breadth and width in the face above. making it particularly suitable for those with wider faces and shorter necks.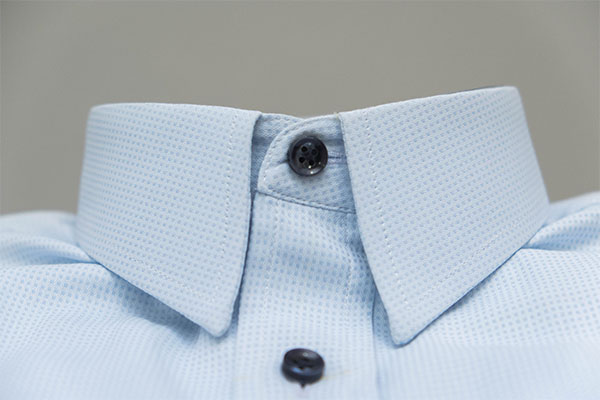 Button-down collar
This collar features collar points that are buttoned down to hold it in place.
The button-down collar is said to be extremely versatile. A more relaxed way to look dapper, the button-down collar can accommodate a wide breadth of possible smart casual pairings, from suit jacket to denim jacket.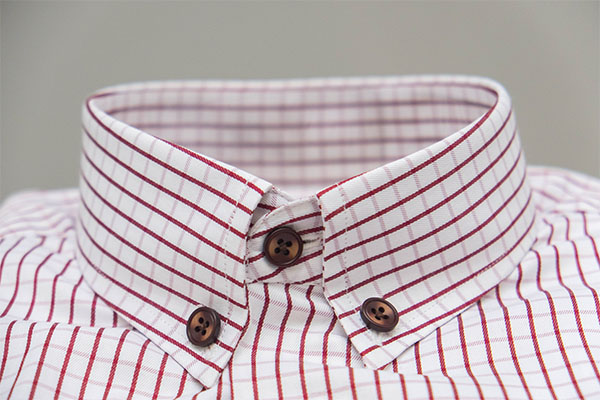 Wingtip collar
This collar comprises of a collar band with collar points that protrude outwards like tiny wings. The wingtip collar (or just wing collar) is worn today to formal events, best paired with a tuxedo and bowtie.
The Mandarin Collar:
Also known as the band collar is a style that has enjoyed an unexpected revival in recent times.
The Mandarin collar is designed to be worn without a tie. A dressy look with the band collar can still be achieved if the shirt is crisp and formal.
For a smart casual alternative, you may wear a Mandarin collar shirt with a blazer. You might also see a band collar on looser, more casual shirts.