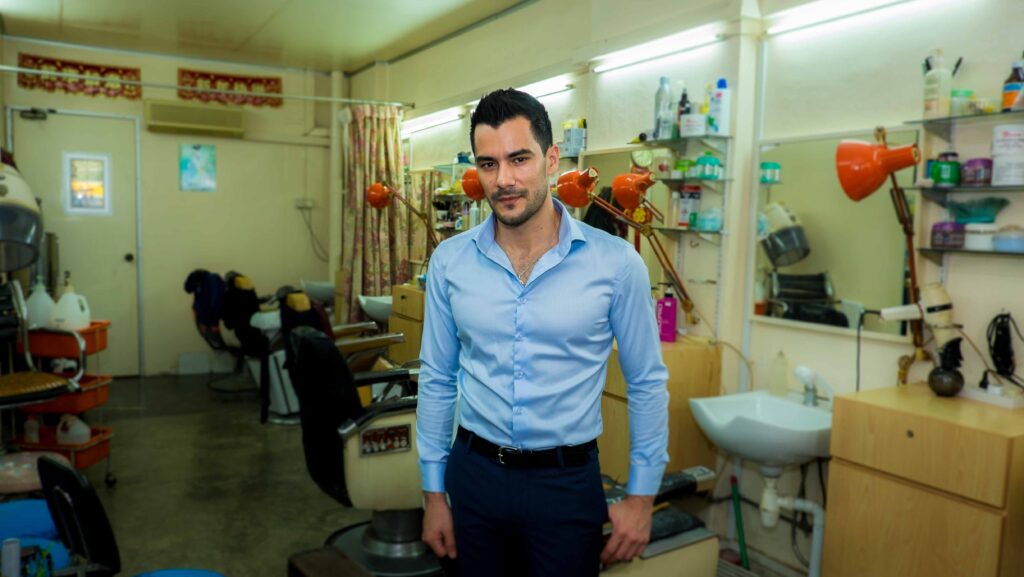 There will never be a perfect answer to how a perfect fitting shirt should look. But in general, the following are some standards of how a shirt should fit. Keep a look out on the 6 areas!
Shoulder
There should be zero or little crease near the collar or shoulder area. However, for gym fanatics with very big back, the chances of have crease near your neck is inevitable but it can be minimized.
Common fault: If the pull lines are running from the armpits up towards your collar, you should increase the shoulder slope of your dress shirt.
Solution: You should decrease the slope of the shoulders. This is highly skilled alteration which requires redrafting and detaching sleeve. Hence, we will recommend going to a highly reputable alteration specialist for this.
Length
If you intend to wear your dress shirt tucked-in, the shirt should come to the bottom of your buttock or slightly below it. Generally, the longer a dress shirt is, the more securely it will tuck into your pants and the straighter it will stay aligned at the front.
If your intention is to wear your dress shirt tucked-out, your dress shirt will look better being slightly shorter. It should come to the center or bottom of your buttock with the front bottom shirt tail slightly aligned with the ends of your sleeves when you stand straight.
Hips Area
For tucked-out dress shirts, your dress shirt bottom width fit should be loose enough on the hips of your pants, but not too loose that it flares out at the bottom excessively.
Stomach Area
At all times, your shirt should never be so tight till it pulls at your stomach area.
Sleeve Length
Your sleeves should end off at the first knuckle of your thumb, when both your arms are hanging relaxed at your sides. This is the optimal length as when the cuffs are buttoned, they would be prevented from sliding too far over your hand or sliding up over your forearm when you bend or raise your arms.
Collar
Your dress shirt collar should fit comfortably without being too loose, while still remaining as snug as possible. An optimal allowance of 1-2 fingers should be allowed between your neck and your collar when it is buttoned.
Here are just some of our inputs. Do feel free to comment or email us any questions to further improve the content of this article.