The Lapel Roll
On every good quality tailor made suits, the lapel should roll down to the top button (also known as "lapel roll"). This requires the tailor to hand stitch the horsehair canvas to the lapel, which is a sign of a quality suit.
Quality Horsehair Canvas
We use Freudenberg horsehair canvas to construct each tailor made suit. The superior quality of natural horsehair canvas improves the drape and reduces stiffness of the suit.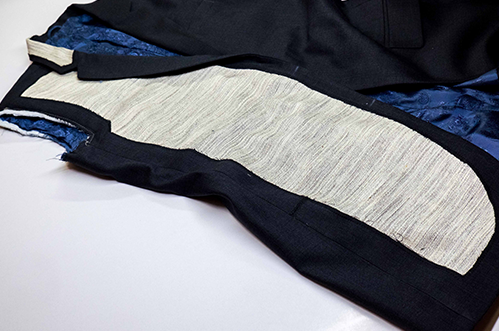 Hesla Shoulder Pads
We use Helsa shoulder pads and sleeve heads for maximum comfort and flexibility. The sleeve heads ensure a better fit, allowing the sleeve to fall perfectly from the shoulders.
Soft Velvet Collars
Soft velvet collars are used for construction of jacket collar, enhancing comfort yet durable enough to last for a long time.