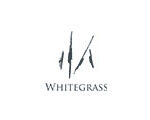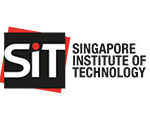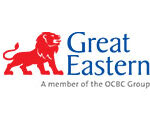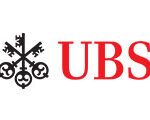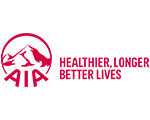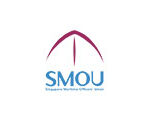 Testimonials
Clarence Lim
14. November, 2022.
Dillon Kho
11. November, 2022.
Just made a two-piece suit (classic) and 2 custom shirts (premium range fabric) for $569. Measurement was taken once, in a half to one hour session with good variety of customisation options provided - both for the suit as well as the shirts. Took roughly 3 weeks to produce (average in comparison to other tailors that I have approached) but fast in consideration of the number of orders that line the shop floor. Quality of the fabrics and fitting were great, customer service was great, response time to enquiries is reasonably fast, convenient location. Maybe slightly pricey to us financing wedding and a house but you don't make suits everyday, so...
Borwen Neo
11. November, 2022.
Working with Ethan Men has been very enjoyable and they have definitely met my strict expectation for my suit and even went ahead to over deliver on their services.
Corn T
9. November, 2022.
I wanted to commission a charcoal suit for work and after researching the various tailors in entry level price range, I decided that I would engage ethan men. For a start, the price is pretty competitive as you're looking at 399-499 for a 2 piece wool blend suit made by their own in-house tailors. SAFRA members get a 15% discount to your entire purchase as well. The selection of fabrics is generally decent and you can check out the suits on display for inspiration. I picked a charcoal wool-cashmere blend from the premium range. In terms of customization, you have plenty of options from the buttons, to the lapels, the lapel buttonhole, inner lining etc. I added on the ticket pocket (complementary) and functional sleeves (top-up for a small fee). The staff were pretty helpful in giving recommendations too as there are so many possible options. I also included a premium fabric shirt (bamboo cotton I believe) and was also able to select the type of collars/sleeves/lining too. Overall lead time was around 3-4 weeks and I was able to obtain the suit to wear for various events that were coming up. The suit was very well done and it had a nice slim fit look. The only minor adjustments that were required was the length of the sleeves and pants which took 1+ week. Definitely will recommend the folks at ethan men especially if you're making your first suit and you're on a budget. The experience is pretty fuss free and there's a wide range of options without any hidden fees.
maverick-
31. October, 2022.
Victor is amazing, done my suit and it looks pretty darn good. Solid 10/10
First time making a suit at Ethan Men, everything was ON point, but certainly not encourage for walk in customers, better book ahead to avoid disappointment.
Jun Yu Choo
13. October, 2022.
Wonderful tailoring experience provided by Daniel. Very professional and the quality of the tailored suit is simply top notch. In addition, the price is very reasonable and affordable as well. Definitely worth the money spent for such quality work. Will buy again without hesitation. Strongly recommend those looking for tailored suit to consider Ethan Men.
Kenny Tan Tze Keat
29. September, 2022.
Went there for my wedding suit as few of my colleagues went for their wedding suit previously as well. Love the experience and the service provided. Definitely worth every penny I spent.
Huang Jianhao
16. September, 2022.
Extremely pleased with the service, the suit were well made, and the turnaround for both my suits were done within a month. Highly recommend to make your clothing here!
Zemin Ong
9. September, 2022.
I went there for my wedding suit. Staff is very experienced and knowledgeable. They are able to recommend the trend and the matching colours and design which made my selection easier (imagine going through hundreds of fabric colours and style)! Lastly, quality outfit at reasonable price.