CONGRATULATIONS! It's a "Yes"! You are entering the next chapter of your relationship with your partner and here comes the big event, The Wedding.
Choosing the right suit for the occasion can be a tough decision for many grooms but what we can suggest you right from the start is: You don't want to be seen in a rented suit for this extremely special day!
A three-piece suit (jacket + pants + waistcoat) is usually perceived as the more formal suit which is more commonly seen in weddings and formal events. It'd provide an added touch of elegance and versatility in case you want to take off your suit jacket.
Some of you might think bright colours or bold patterns would be suited for your wedding but do bear in mind that, unlike the bride, you would probably wear your custom tailored suit even after your wedding day.
Suits in navy or grey are the safest options these days as dark colours are usually dressier and more appropriate for formal events.
Navy/Blue Suit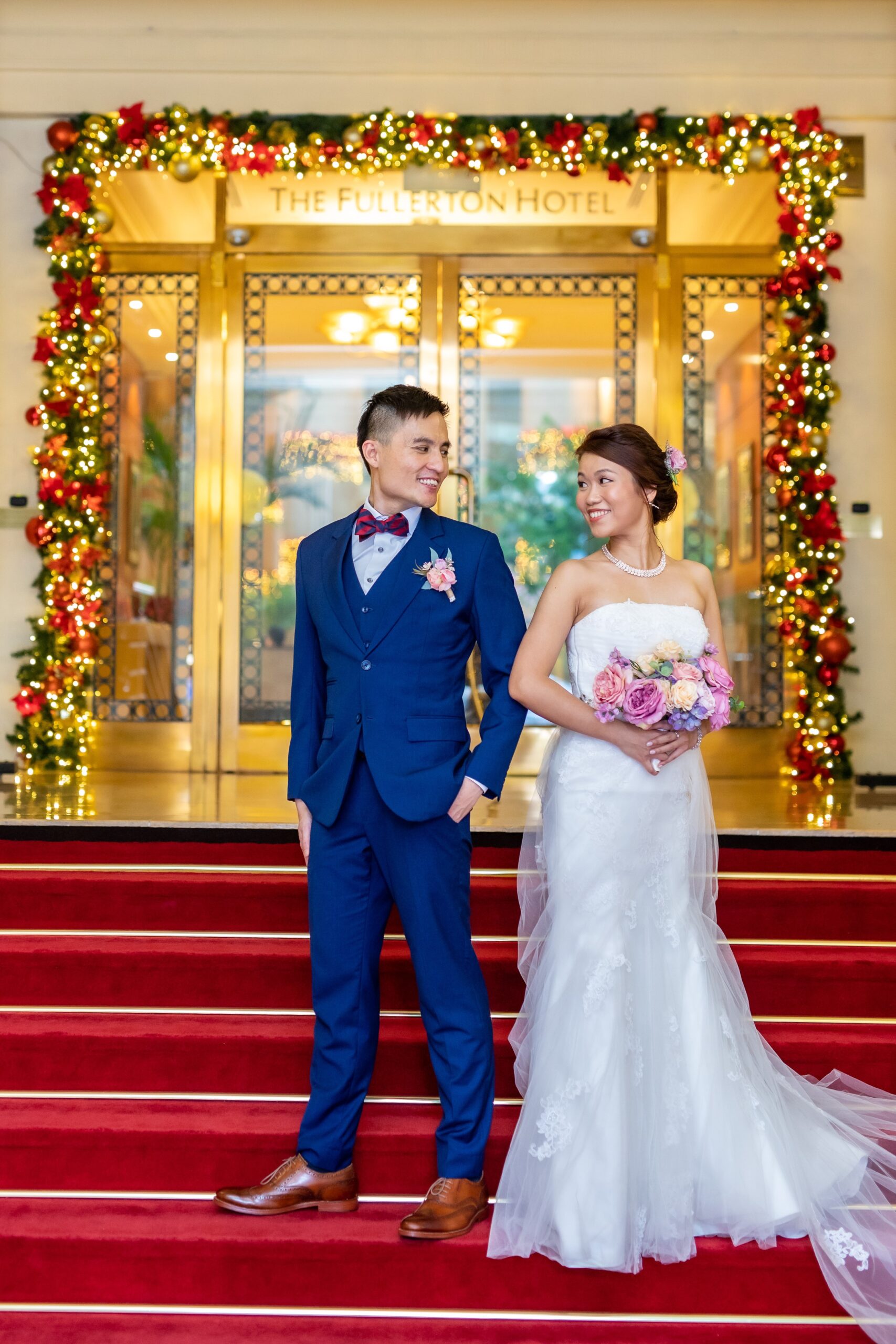 A blue suit – in all its shades – provides a classically elegant look, yet exuding a certain degree of boldness as compared to a black suit.
It is the go-to for all men, suitable for any occasion, any time of the year. In addition, it's pretty much in trend now!
For an added touch of finesse, you may accessorise your navy suit with a pocket square or even a lapel pin! Find out how to fold a pocket square here.
Grey/Charcoal Suit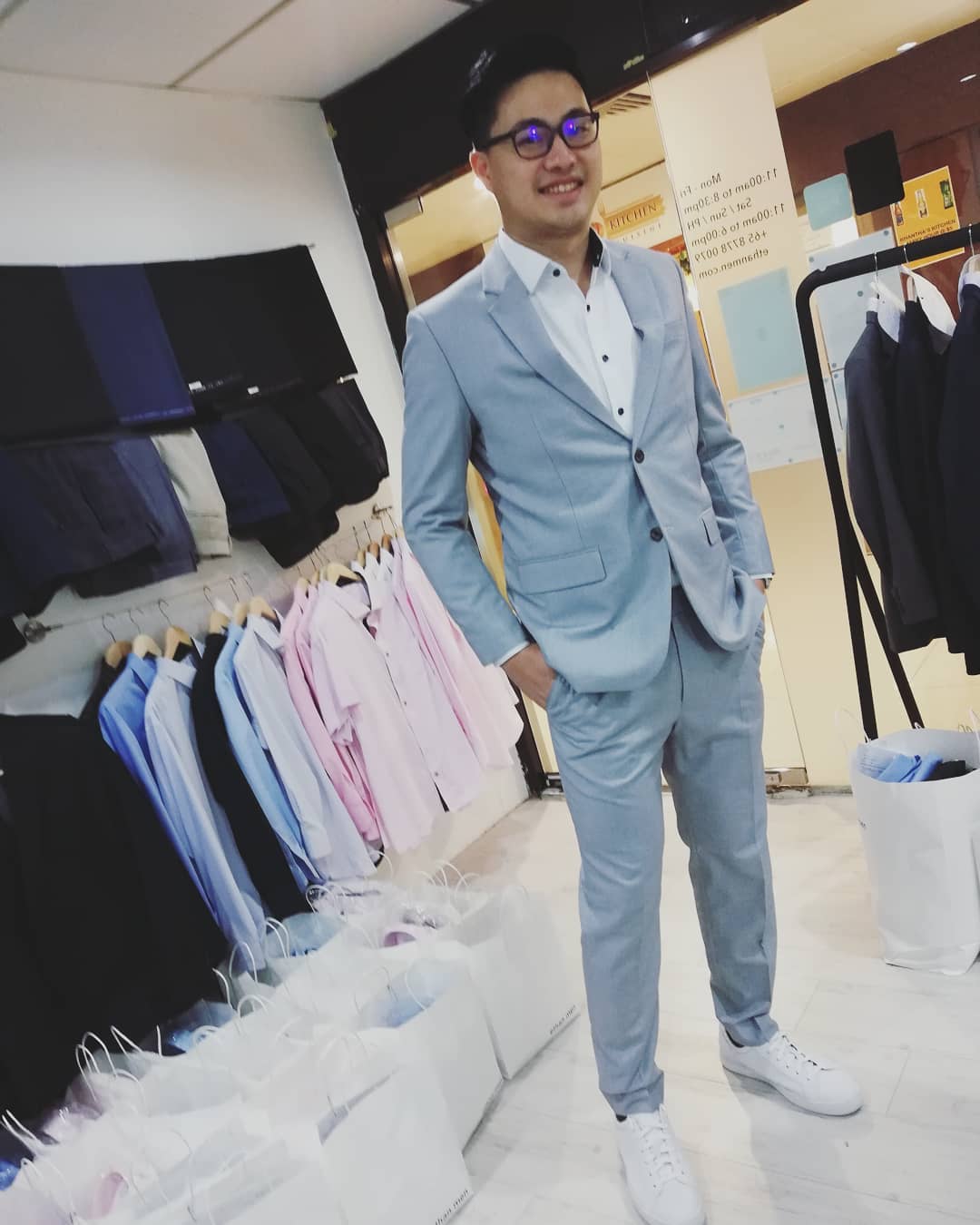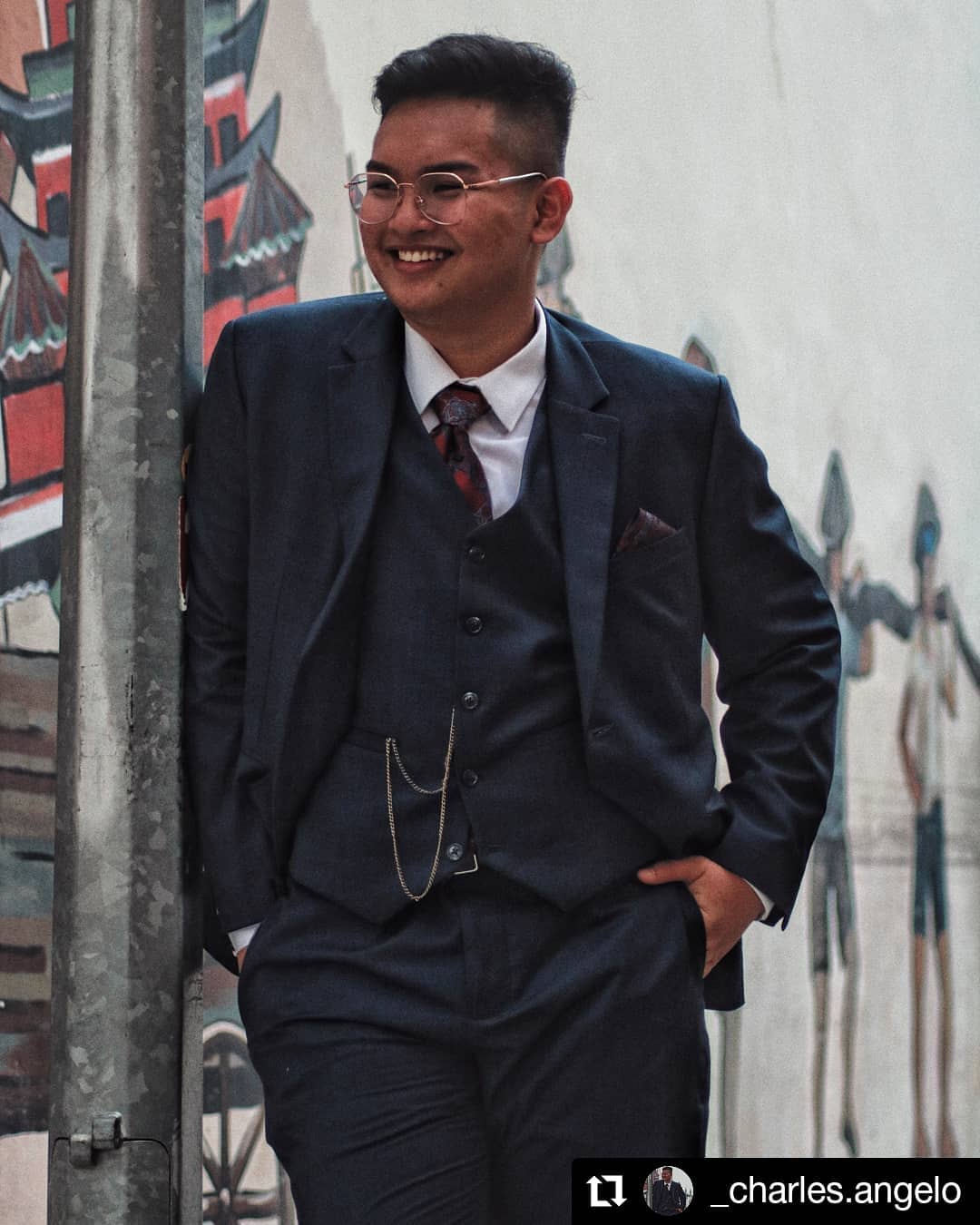 A grey or charcoal suit will be a great selection if you're looking for something a little less formal than the black suit yet be ever so classy!
Being a neutral colour, grey suits most people. Lighter shades of grey are usually ideal for complementing soft and romantic colour scheme.
A grey or charcoal suit is highly versatile. We recommend lighter shades of grey for more casual ceremonies whereas the darker shades for more formal ones in the evening!
Black Suit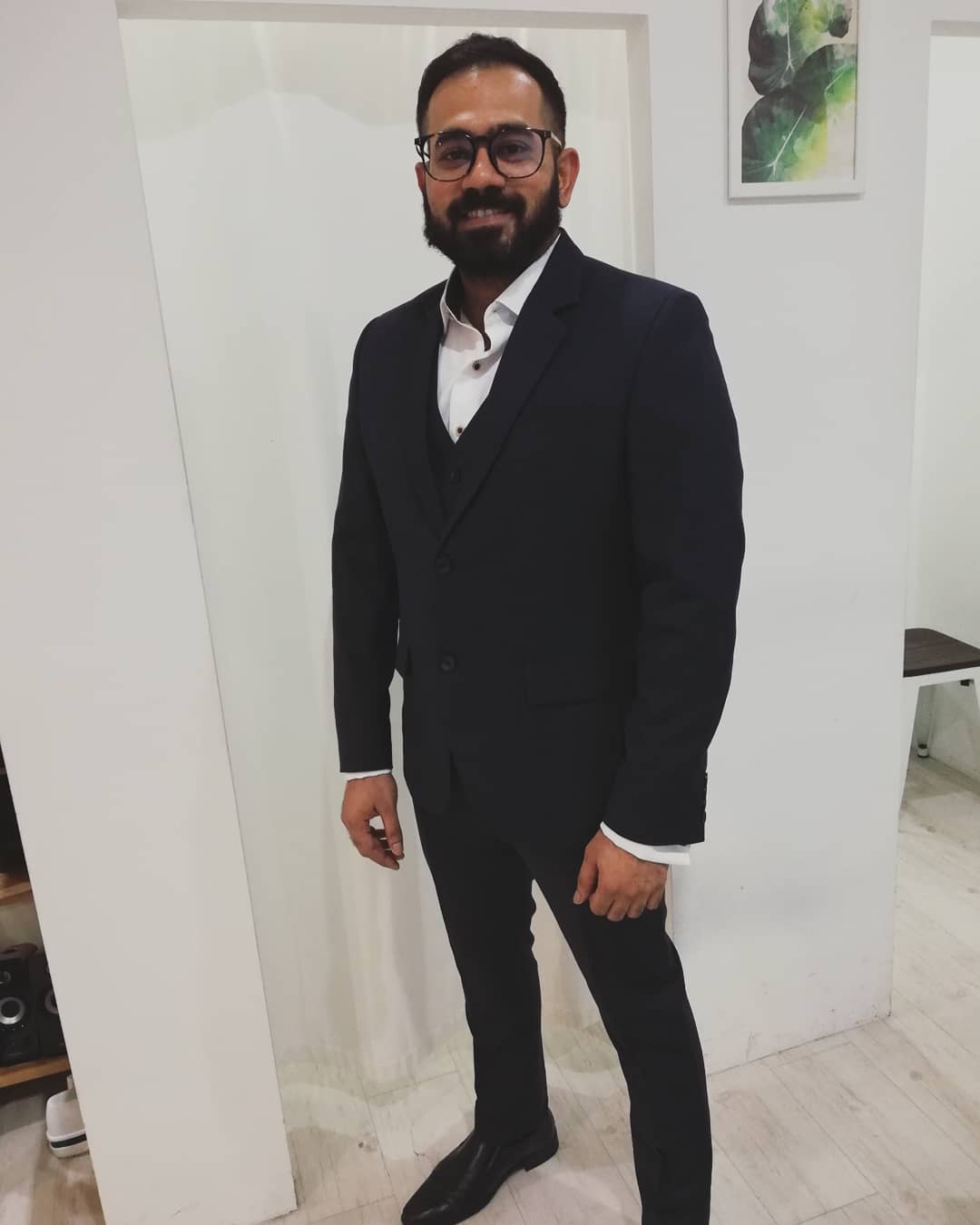 The black suit. Extremely formal yet pretty versatile as well (although it might not be the trendiest in this list).
It is being less fancy than the tuxedo but more formal than the grey suit, is well suited for grooms looking to dress it up a little for the dinner reception.
Khaki/brown or Green Suit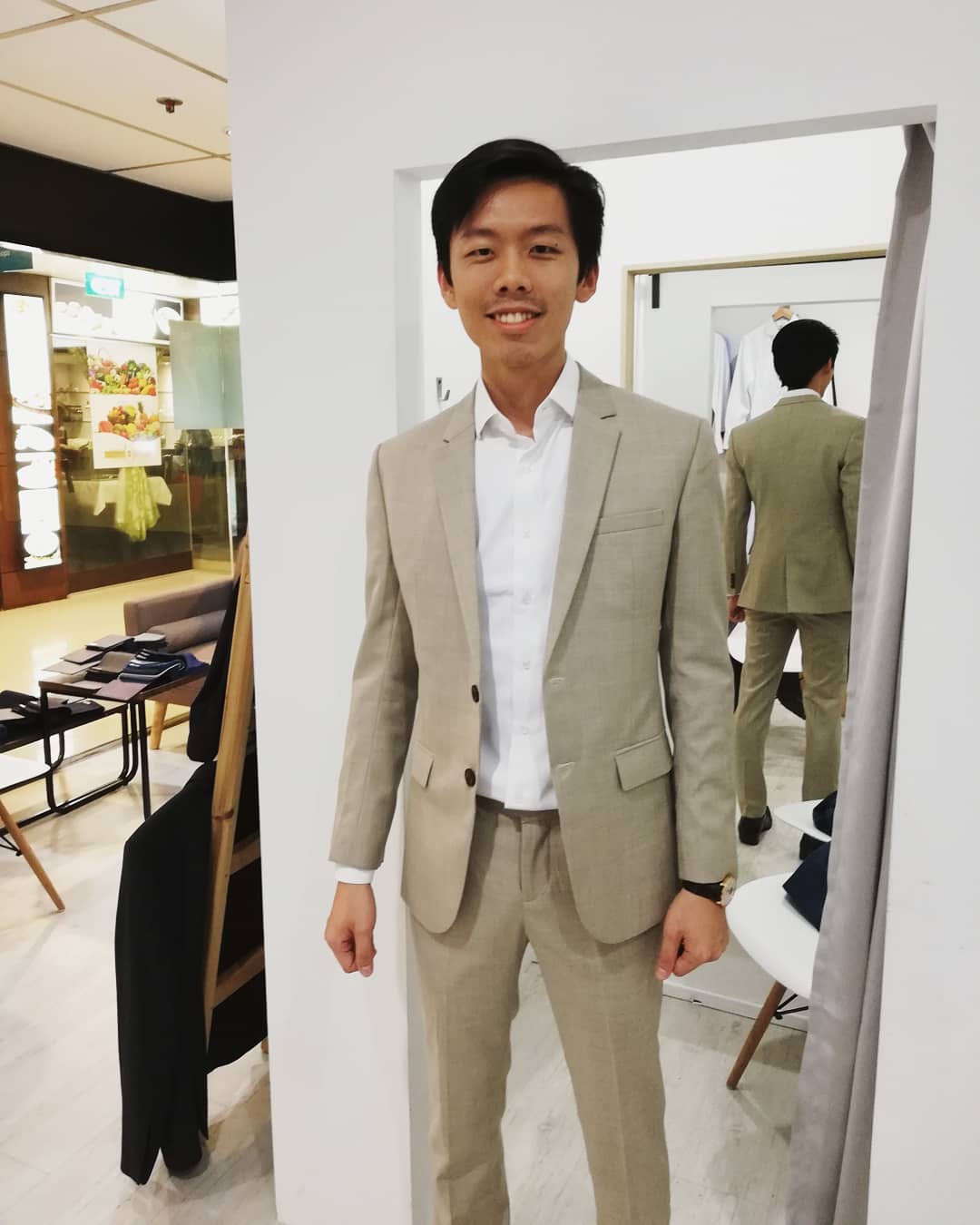 A khaki/brown or green suit is fashionable and unique. Perfect for the groom who'd like to standout a little more! It is a great choice for a more casual wedding setting.
Just remember, a darker shade would be a tad more formal than the lighter shade.
Accessories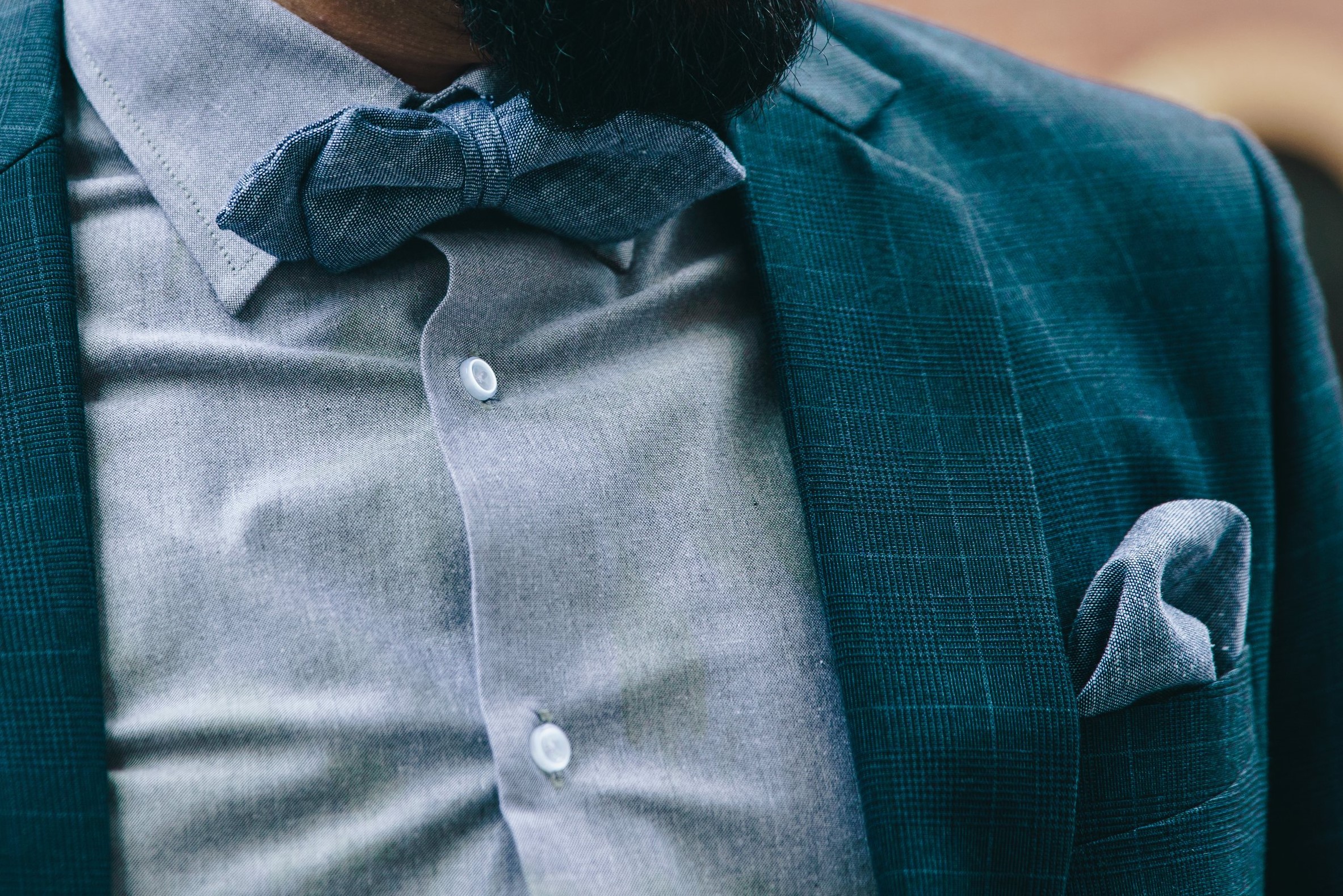 Photo by Hardini Lestari on Unsplash
Now that you know a little more about the different colours for your wedding suit, here's how to make your outfit a little more "fun" with the use of accessories!
Bowties and pocket squares are great options to add more colour and style to your outfit. If you'd want to show your fun and playful personality, go for brightly coloured and patterned ones. If you prefer a more subdued look, go for darker complementing colour without patterns.
You can match your pocket square with your tie or bowtie but it's need not be an exact match. Your pocket square should break the monotonous shade of your suit jacket.
Do you know we sell pocket squares as well? You can always decide on your pocket square when you're at our store for your suit fitting!
You need not fold your pocket square too neatly. Although a wedding is a formal occasion, it's still considered a party and not a business meeting.
You may use cufflinks for your shirt to customise your suit as well, selecting one which suits your personality and style.
For an old world charm, you can consider wearing suspenders. It'd give you a more casual groom look and are perfect style accessory to include if you're looking for a bit of cheekiness.
And finally, a point which you probably already know but we can't help but reiterate is to make sure your shoes match the colour of your belt!
With these information, we hope this article would help you make more informed choices for your wedding suit and how you can style yourself!